I was born in Warsaw, Poland in the year 1972 and have spent my childhood in the socialistic reality of Cold War times, but warm and liberal family surrounding. 
In the 1990's I have studied at the Academy of Fine Art in Warsaw. 
Shortly after my final exams I moved to Berlin in Germany and finally to Cologne, where I live and work now, enjoying my life with two teenage daughters.
I have always been passionate about art and creating, and nature has been the subject that inspires me the most. My works mostly show the zoomed-in visual fragments of everyday life or zoomed-out wide landscapes. Sometimes more realistic, sometimes rather abstract – I aim to examine the light, its reflections, textures, and shapes in a certain place.
My medium of choice is mostly opaque paint: gouache, acrylic, or oil, soft pencil, sometimes black ink.
As a freelance illustrator, I run a studio ILLUS-ICONS-INFOGRAPHICS, creating digital illustrations, visualizing facts & figures, designing icons, and drawing illustrated maps.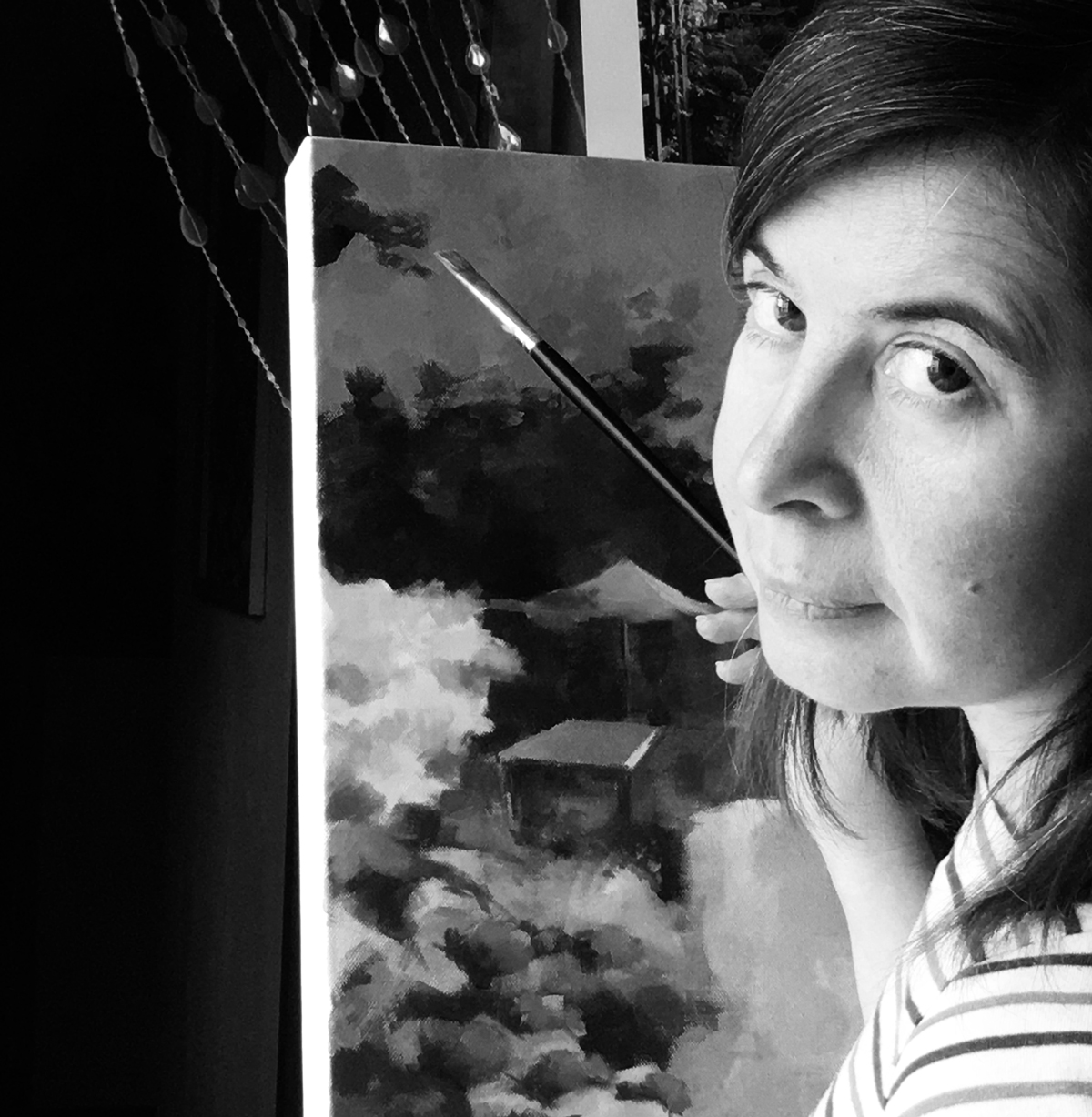 Sign up with your email address to receive my newsletter
Copyright © 2023 Grażyna Ostrowska – All rights reserved
IMPRESSUM | PRIVACY POLICY